So far I've only found one
vendor
that will supply an EGR blockoff/delete plate for the 3.9 (works on the 318 and 360 as well of course). Unfortunately for most of us, the plate is a little expensive to be a chunk of metal we'll be putting on an older vehicle; $23.00. Though it is a great looking piece with hardware included, I can't justify spending that much money on the plate right now, maybe down the road, but immediately, I think we'll just get one made.
I'll be doing a full write up today after work and after a rear brake job on a Liberty.
Edit: Unfortunately I won't be able to finish the EGR Block Off Plate given my brother in law has my drill, but no matter. I'll get to going most of the way on the write up.
Time Required
:
1 Hour
Ease of Modification
:
2 / 5
Tools
:
3/8" Drive Ratchet
10MM Socket
10MM Wrench
Tin Snips
Dremel with Sanding Band Attachment
Razor Blades
Permanent Marker
Drill with Various Bits
Equipment
:
10"x8" Duct End Cap
EGR Valve Gasket
Black RTV
Step 1
:
Remove the EGR Valve's vacuum hoses, remove the EGR Valve.
Step 2
:
Check to make sure the EGR Valve Gasket has not left behind any residue on the manifold.
Clean the manifold EGR Valve ports as best as possible without letting any carbon drop into the manifold. Clean the mating surface of the manifold.
Step 3
: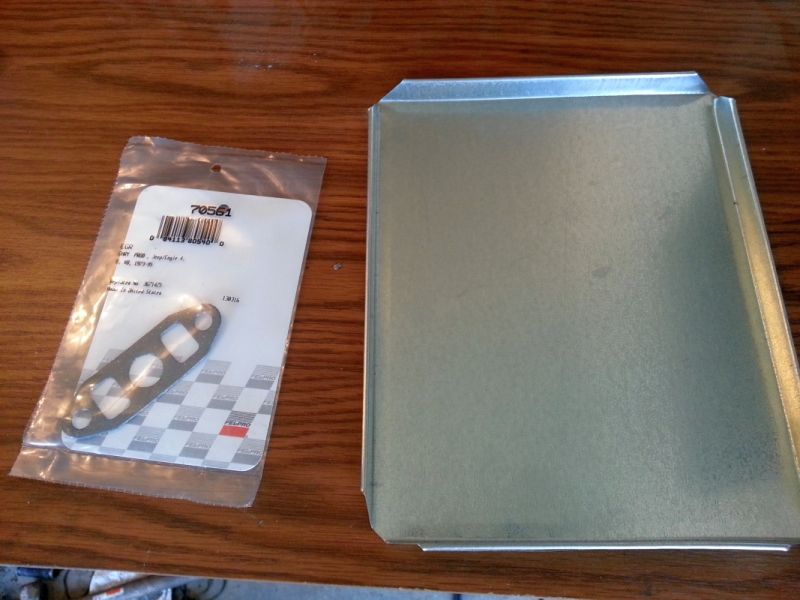 Make a template using the new EGR Valve Gasket on the tin. Cut out the template from the tin and grind down the sharp edges keeping the block off plate as uniform as possible to the gasket itself.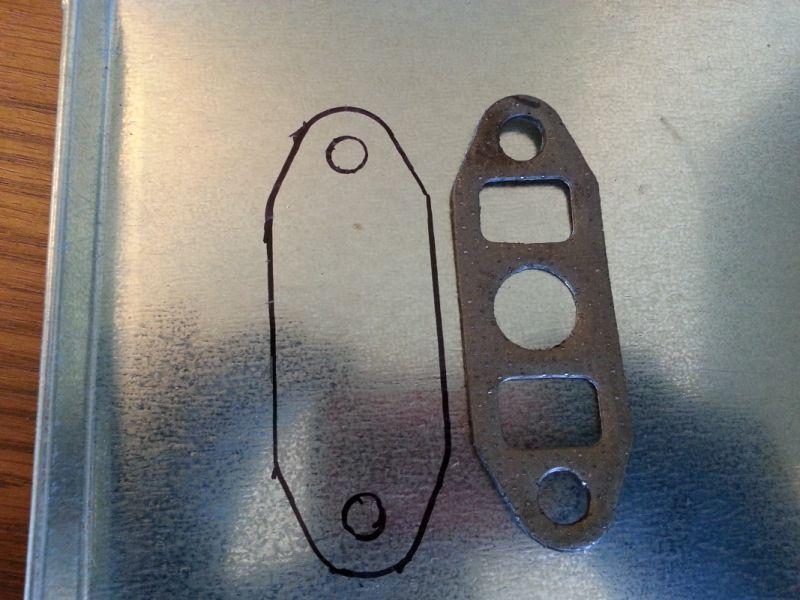 Step 4
:
Use the black RTV to put a small bead on the manifold and on the EGR Block Off Plate. Reassemble the EGR Gasket, Block Off Plate, and EGR Valve. Hook up hoses once more to the EGR Valve. If not using the EGR Valve, you will need shorter bolts and need to cap the hoses.
Notes
:
I would recommend using shorter bolts if you want to completely remove the EGR Valve from the intake manifold, given you will need to. The tin is rather thin in comparison to the EGR Block Off Plate sold by HiPoTec, which means that it will not be as durable and may not seal nearly as well, hence the bead of black RTV. Of course, this is just a temporary fix/mod instead of purchasing the real Block Off Plate.
If necessary, you might be able to get away with cutting out a few templates, JB'ing them together to create a thicker plate, but this still will not give the necessary compression in comparison to the vendor's product. Definitely a backyard mod. Of course, use at your own risk.