Discussion Starter
·
#1
·
I found this while browsing the web, looking for something else:
" I was hit head on by a car that was running the cops on the wrong side on the freeway, he was estimated at speeds in excess of 125 mph and i was going my usual 80-85 and he came around a big corner and we collided head on, he was killed instantly, his passenger had both legs amputated brain damage and died a week later, and i had a shattered knee cap, and a scrape on my elbow. If I was wearing my seatbelt I would not have even shattered my knee cap, (it collided with my CB) I have the pictures of my truck and the other guys car that I can send or put on the DML website showing the rigidity of these fine trucks we have grown to love and depend on to keep us safe.?????"
Pictures of his Dakota, AFTER the impact!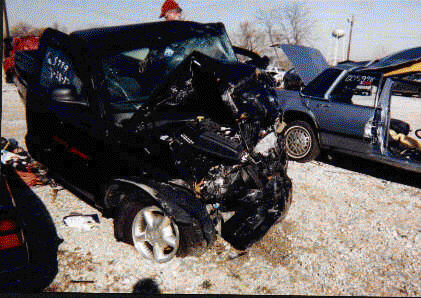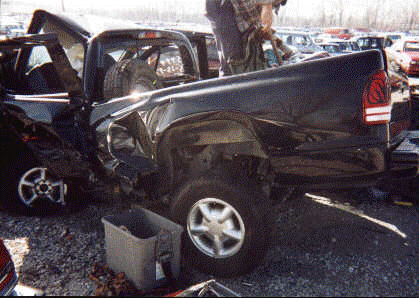 This Is What Hit Him Head on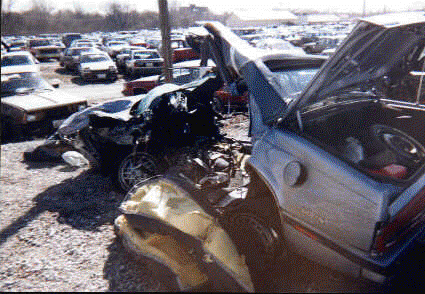 It is just amazing that this guy is still around, after being plowed into like that. Think of the impact speed, he was doing 80 - 85 and the one who hit him was doing over 125mph! Incredible.