Got bored over the last half hour and decided to pick through some of my older parts that I had laying around to see if I could fab up a short ram intake for the truck. So now I give you the SPI: Spare Part Intake.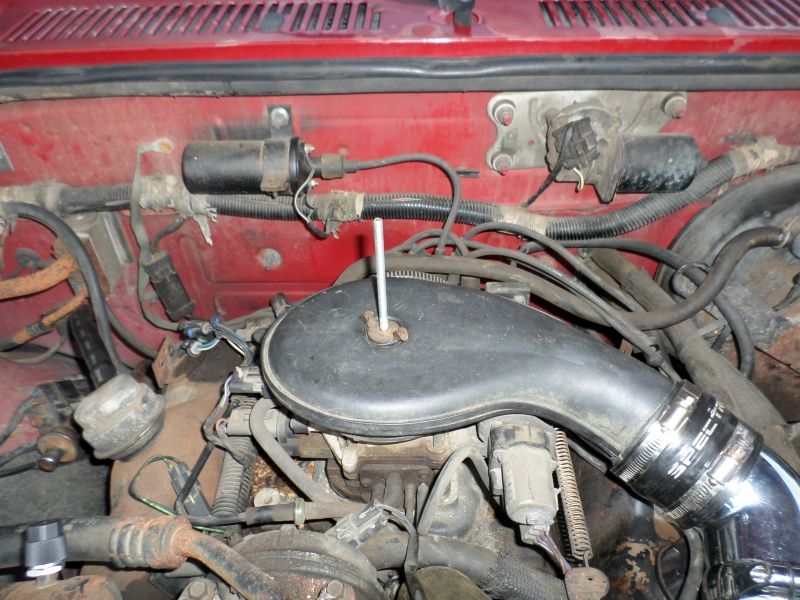 The top hat/carb hat/throttle body hat/air cleaner plenum (whatever you want to call it) was taken from a 5.2 ZJ Jeep.
The longer stud was bought at O'Reilly's a Mr. Gasket air cleaner stud (PN 6399), but a long bolt with the same thread would suffice just fine.
The Spectre intake piping was left over from another quick throw-together emergency and hasn't been used since it. On the intake I lost a plug so the bolt works.
The air filter is off of the fiancee's project car which was upgraded with a much better filter.
The top hat had to be modified internally; got rid of the metal bracket and enlarged the diameter so it would fit a bit better. I'll nab some pictures tomorrow of it.
I'm rather surprised at how well this works for how quickly everything came together. Obviously it's not a tuned intake of any sort and doubtfully adds more power and torque, but boy does it give a hell of an aggressive noise! I'd try and get some audio of it, and maybe I shall. But the noise might be also from the unplugged holes in the manifolds because of the AIR pipes breaking off, which were subsequently removed altogether to get rid of that damned rattling.
Welp, here's some more pictures of the filter plenum.
Just your standard 318 air filter plenum.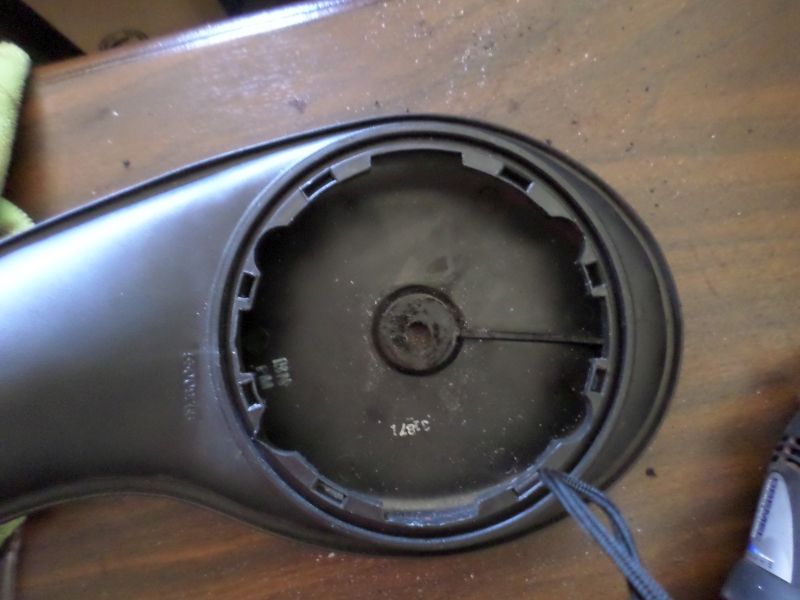 Bracket removed.
Nice and easy to do.